What is a personal FM audio listening system?
Personal FM audio listening systems serve to pick up relevant sound. A common example would be a speaker's voice, which is then transmitted directly to a listener to improve hearing. They usually consist of at least 1 transmitter and 1 receiver. Our transmitter, typically held or worn by a person speaking, uses a microphone to pick up sound. Next, It then transmits it to the receiver. Transmitters can also be plugged into other media, such as smartphones to transmit audio directly. 
Simeon Canada provides reliable solutions for personal FM audio listening systems. Firstly, a listener wears or holds the receiver, which amplifies the sound. An example commonly used is via either T-Coil technology or through headphones/earbuds if users have hearing aids with T-coil.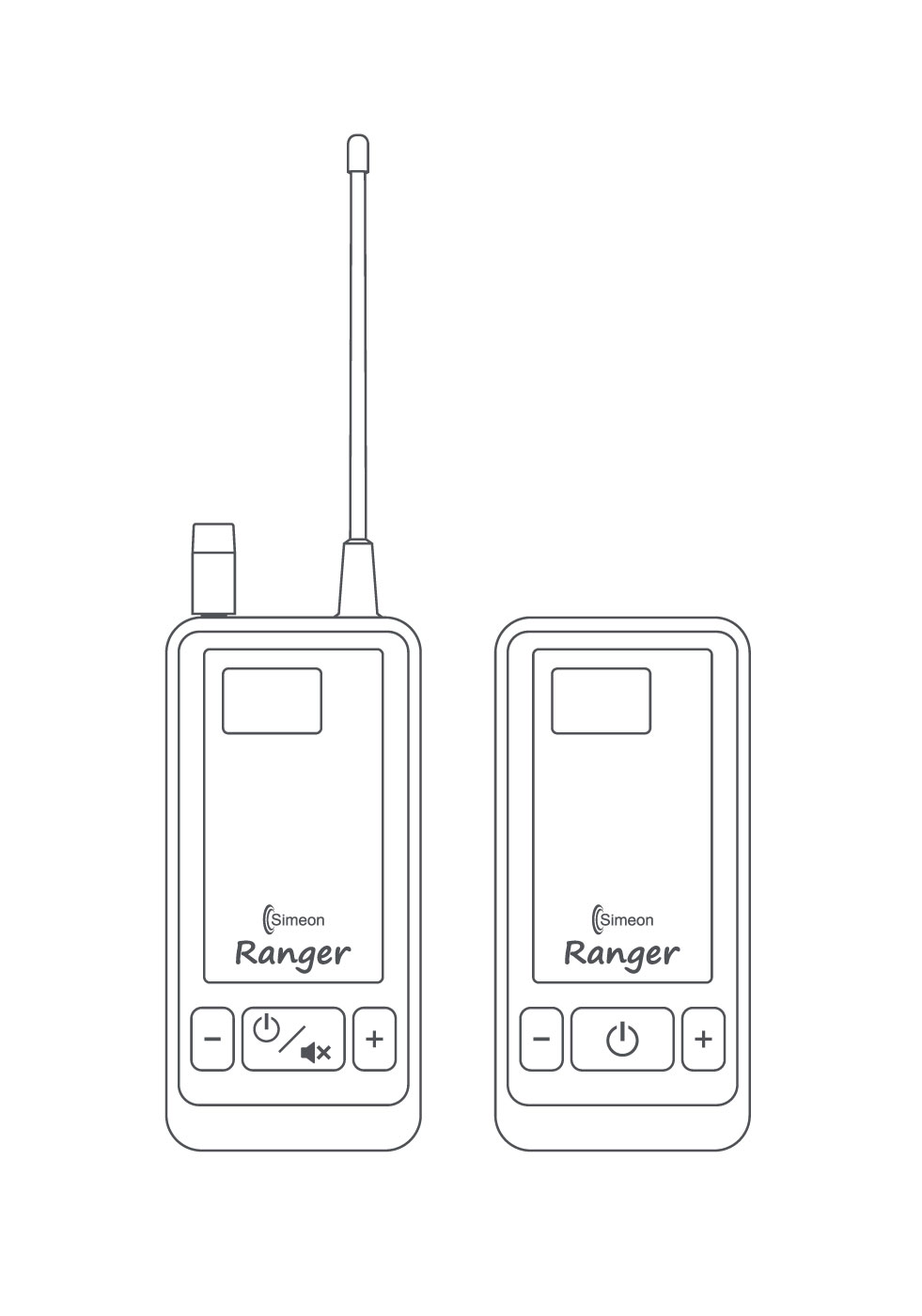 At this time, Simeon Ranger and remote microphone systems are typically used by individuals with hearing difficulties or auditory processing disorders to improve hearing and increase the amount of content the listener hears. They are great in meeting and classroom environments where the space between the speaker and listener may be large.
Lastly, If a soundfield is already in place in the environment, someone can typically patch personal FM and remote microphones in so that the individual speaking only needs to use one transmitter. We usually do this by connecting the personal FM / remote microphone transmitter to the Audio Out port of a soundfield receiver. However, in the case of the Ranger remote microphone system (below) and the Audita soundfield system, patching is not required since they operate on the same frequency. Instead, Audita transmitters can transmit sound directly to a Ranger receiver.
Furthermore, we believe our Simeon Ranger personal FM audio listening system is awesome;
For example, Simeon Ranger is the first and only remote microphone system under the Simeon umbrella. We've compiled our personal FM audio listening system expertise to create a product that answers all your needs:
Remarkable sound quality
At this instant, one can experience Ranger's FM transmission that allows for crystal-clear sound so you can hear at a distance in real time. 96 channels allow you to ensure your signal isn't competing with anything else.
Huge transmission range
At the present time, Simeon Ranger has a stronger signal than similar systems and works even in large spaces without signal drops.
Simplicity
By comparision, ranger exceedingly simple to use; unlike most systems with complicated menus and functions, Ranger keeps the user in mind with a 3-button keypad.
Soundfield compatibility
An equally important advantage is Simeon Ranger was designed to work seamlessly with Audita soundfield; both operating on the same UHF band. Users of Audita transmitters can transmit directly to the Ranger receiver with no extra patching or cables needed, making simultaneous use of a soundfield and remote microphone system easier than ever.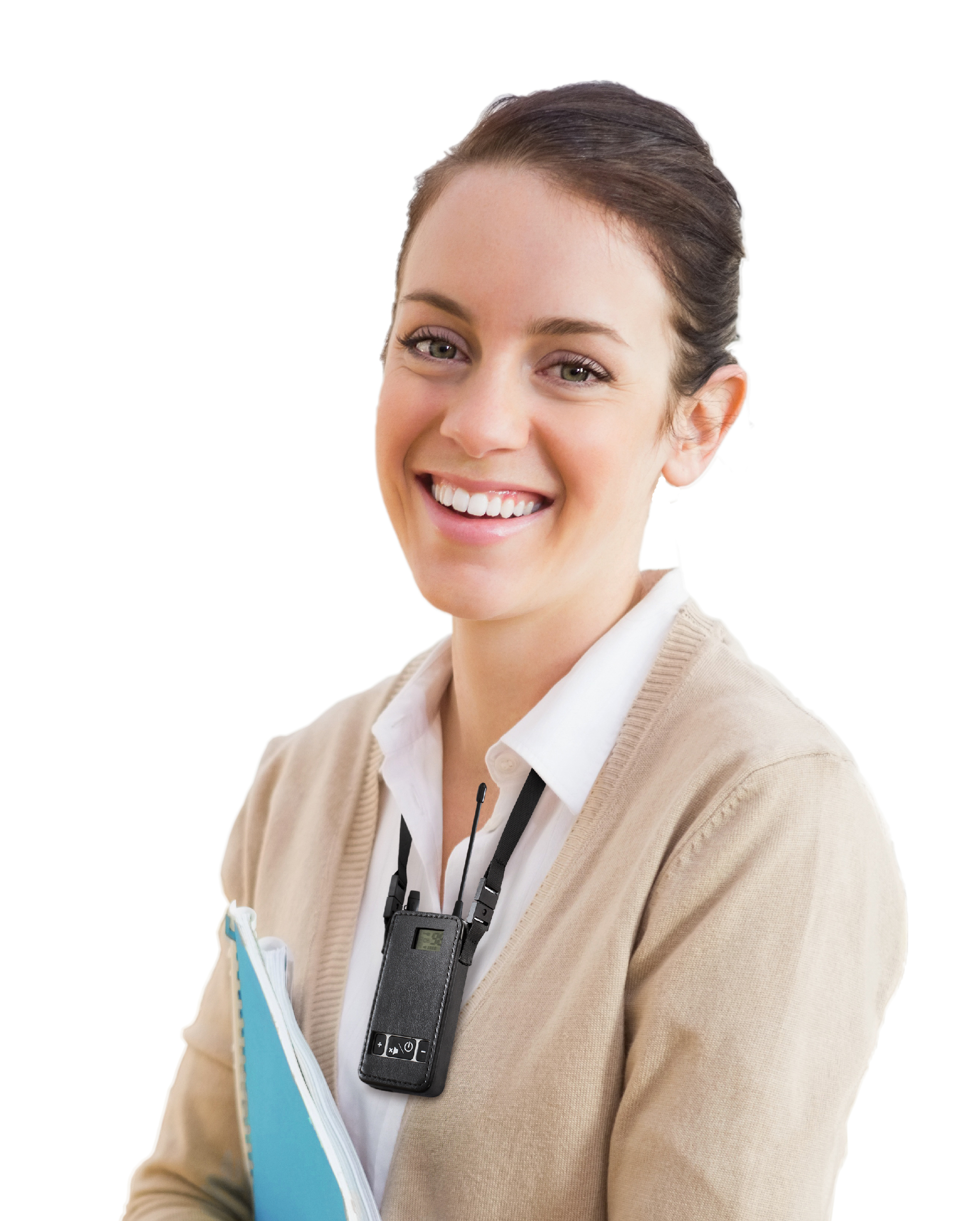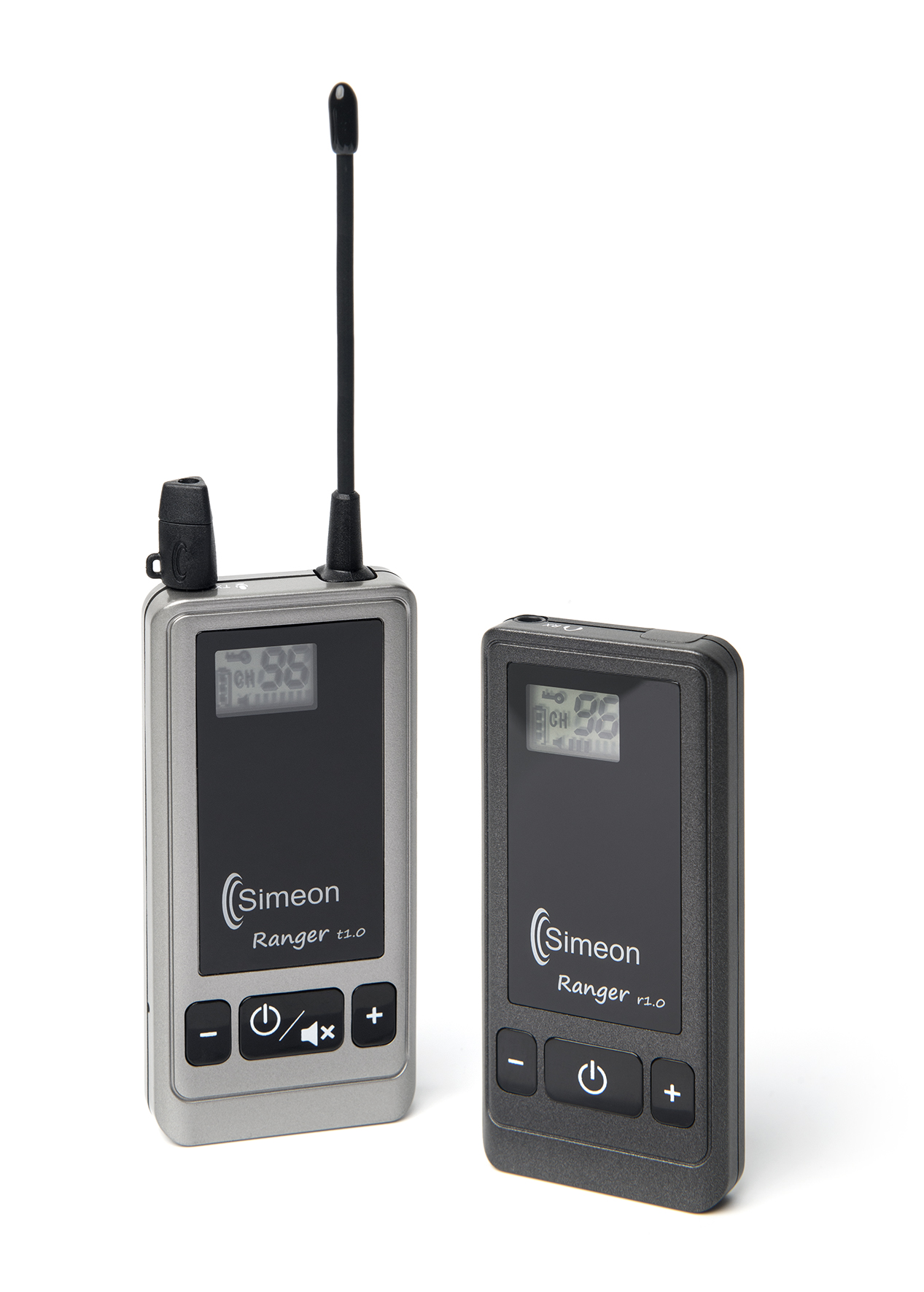 In addition, the core components of Ranger are a transmitter and receiver. Simeon's transmitter features a plug-in microphone that can be substituted for other microphone styles or to connect peripheral equipment to play media. Our receiver comes with a pair of attenuated earbuds, but you can replace these for a neckloop or ear hooks depending on your preference.
The system also includes:
A Micro USB charging adapter
Two lanyard holsters for the transmitter and receiver
A clamshell case for the complete system.
Warranty options to suit your needs
Secondly, the lightweight but durable Simeon Ranger comes with a 3-year limited warranty, and this warranty can be upgraded in some regions. Call for more information.
Personalize how you listen
Moreover, we've developed a number of accessories to complement Ranger and make the system fully customizable to suit the needs of every user. Ask about specialty listening accessories or alternate microphone options.
Ready to switch to Simeon Ranger? 
To conclude, everyone can enjoy a trial period free of charge and get to know why our personal FM audio listening system is the answer you were searching for.
Where to purchase our personal audio FM listening system?
Supportive Hearing Systems has rangers readily available for purchase in Toronto. Or you can buy directly from one of our trusted partners

.
Recommended Ranger accessories
Below is a selection of some of our most popular Ranger accessories that will enhance your experience using our personal audio FM listening system. Click each image to learn more. For more accessories, and to view our product codes, visit the Accessories page. 
Toronto based Supportive Hearing Systems also stocks a range of listening products from Comfort Audio. Call us for more information on what options are right for you.
• Comfort Digisystem
• Comfort Contego
• Comfort Duett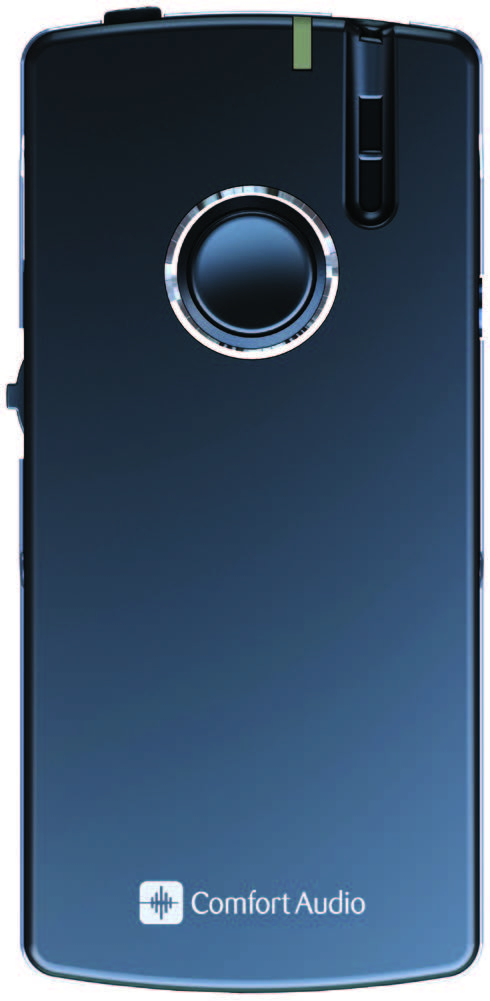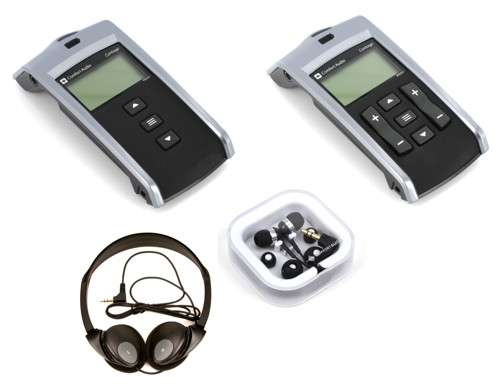 The Contego FM system is a wireless assistive listening system which offers the latest digital technology to filter out background noise and enhance speech. Use the receiver by itself to listen to nearby sounds or together with the transmitter to hear sounds that are at a further distance. Both the receiver and transmitter have built-in directional and omnidirectional microphones to adapt to the environment that you are in. It works with earphones, or headphones and hearing aids with a T-function via a neck loop.
encrypted for security
up to 16 hours of use per charge
This system includes the following:
1 Transmitter
1 Receiver
1 set of charging cables
1 Stereo Headset
1 Stereo Earphone
1 carrying case
Digital Wireless System
Contego's Digital system provides crystal clear clarity under a variety of conditions.
Total Security
Contego transmitter and receiver are automatically "paired" to provide secure, coded transmission.
Custom Sound
No two sound situations are alike, Contego provides maximum flexibility in all situations. Both the transmitter and receiver are equipped with internal microphones which can be adjusted for omni or directional use with remote volume adjustment.
Easy to Use
Contego is small, light and can be used almost anywhere. The easy-to-read LCD menu provides a clear system for settings and adjustments insuring quick setup.
Modern Design
Contego features a smart and discreet contemporary appearance designed for functionality, form and discretion.
Maximum Functionality
Contego is the basis for a total sound solution for the hearing impaired using a headset or for "T" coil-equipped hearing aid users using an optional neck loop. Using a wide range of optional accessories, Contego can be linked to a television, sound system or other sound source.
Environmentally Friendly
Contego uses environmentally friendly, Li-Ion rechargeable batteries which do not exhibit the memory effect and subsequent shortened life of other rechargeable batteries.
2-Year Manufacturers Warranty
Warranty only applies to the Contego Transmitter and Receiver.  The warranty does not apply to the power supply, headphones, earphones, sound kit, and carry bag.  These parts carry a 30-Day Warranty.