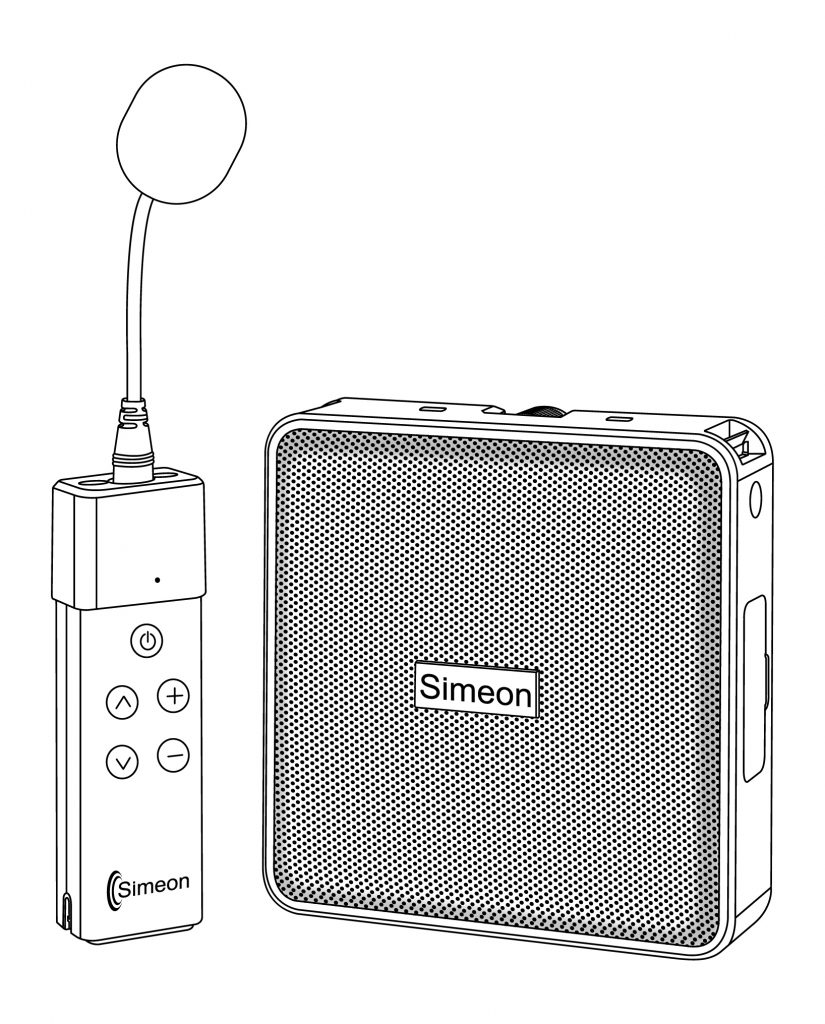 Voice amplifiers are small portable speaker and microphone systems intended to help amplify a person's voice. Voice amplifiers can help those with vocal damage as well as prevent vocal fatigue for individuals who use their voices often. They also help listeners to get the most out of a listening experience. Our flagship products are featured below if you're searching for a portable wireless
voice amplifier with superior sound quality.
So Simple to Use
Imagine an all-in-one mini sound system so compact you can hold it in your hand
and pass it around. That's Talkback! – a simple 'talking stick' concept that combines
a microphone, amplifier and speakers all in a single handheld unit. No cables, no
cumbersome speakers, just instant amplification when and where you need it.
Talkback is ideal for small group meetings, kindergarten circle time; anywhere voice
reinforcement is needed, instantly.
All-In-One
Simeon's portable wireless voice amplifier is equipped with two built-in mini panel speakers to
distribute sound, and Talkback requires no other external devices. Just pass and talk. But you
can also use it with optional accessories, including a headset mic for hands-free use, or use it
as a speaker for your tablet or phone. Talkback is fully rechargeable and gives up to 6 hours of
talk time. Thanks to Talkback, everyone gets their turn to talk.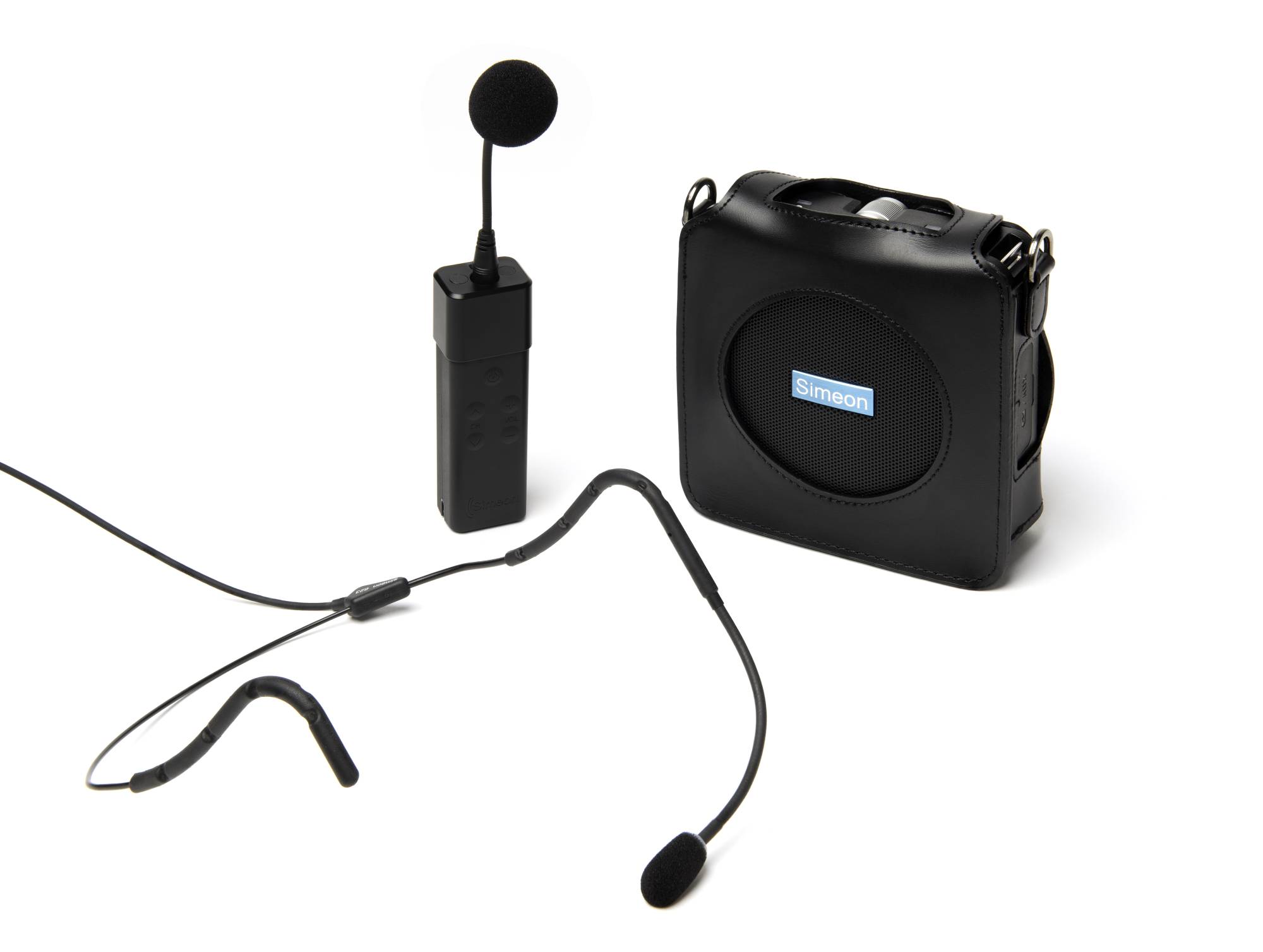 Simeon Sprek bundles all of your favourite soundfield features into a small but mighty package. It has never been easier to travel with your soundfield system.
Simeon Sprek takes wireless voice amplification to new heights. Experience powerful, crystal clear sound and unprecedented flexibility and control.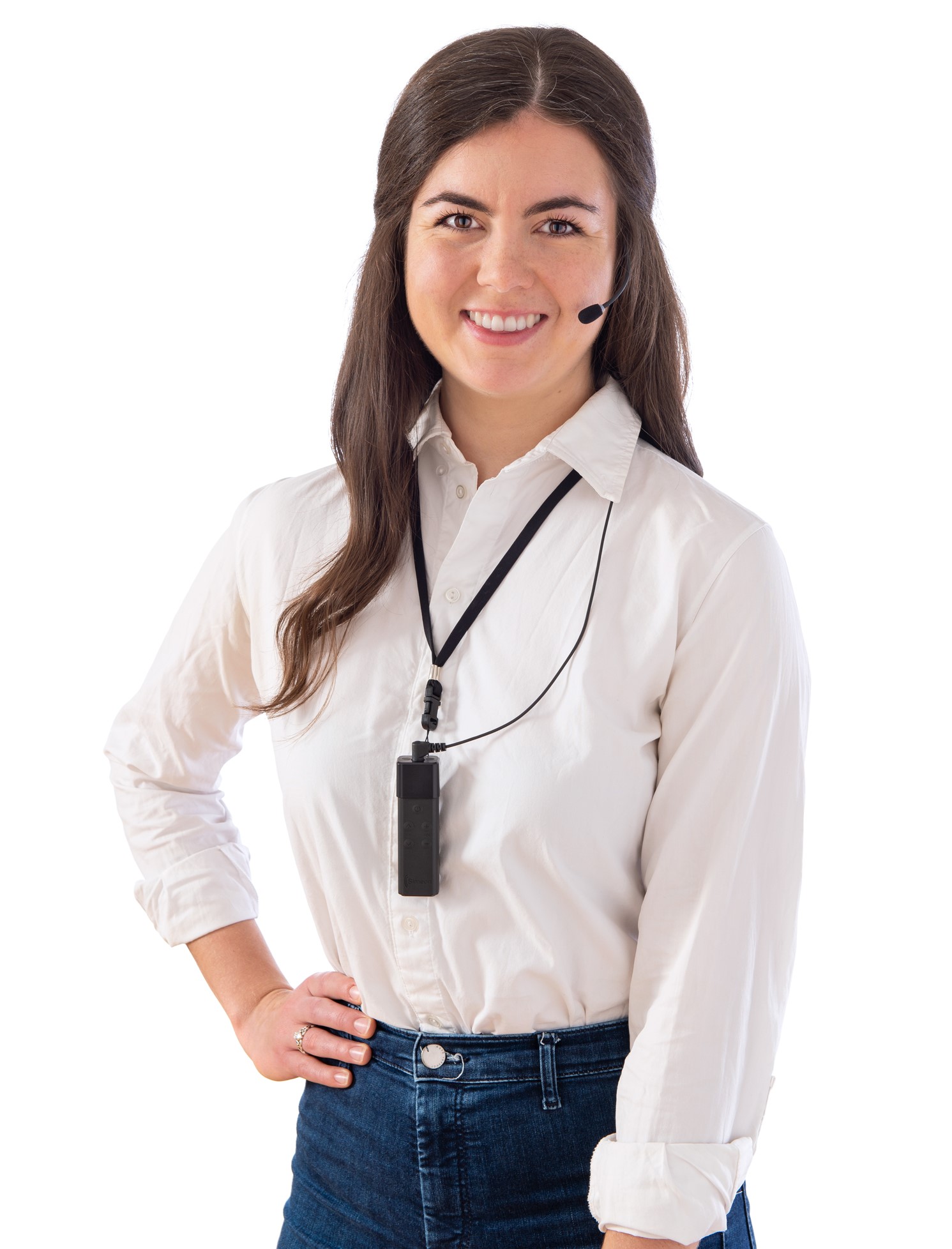 Sprek is the ultimate compact solution for hearing as well as for speech: It's a toteable soundfield system designed to assist with special hearing needs; perfect to use as a wireless speech amplifier for relief of voice fatigue too. Explore accessories or call us for more information.
Double-duty
Opt for wireless transmission using 1-2 digital transmitters for a soundfield experience. Or wear the speaker and plug the headset boom microphone directly into it for a more conventional voice amplifier experience. 
Flexibility
Sprek is flexible to fit your needs. Switch between the headset boom microphone for superb sound and the gooseneck mic for a wire-free experience. Add an additional transmitter or extra speakers. Whatever your needs, Sprek will adapt. 
True portability
Sprek is our most portable system yet. The speaker and transmitter both include convenient carrying options for body-worn use. Opt for a tote bag for even more convenience.
Small but mighty
The Sprek speaker is only 8cm x 8cm yet packs an impressive 15 Watts of power. 
Future forward
Sprek acts as a classroom audio hub, allowing bluetooth streaming as well as plug-in devices.
Sprek instructional video
Recommended Sprek accessories
Below is a selection of some of our most popular Sprek accessories. Click each image to learn more. For more accessories, and to view our product codes, visit the Accessories page.