Meet the future of soundfield technology and portable classroom voice amplifier
Audita is Simeon's flagship soundfield system. It is leagues ahead of our older models and competitors in the following categories:
Convenience
With a pendant transmitter, hands-free transmission is a breeze while a pass-around microphone can facilitate classroom discussion. Dropping the transmitters in their charging cradle (new & improved with Audita II) and plugging in the receiver couldn't make for an easier daily charging routine. 
Superior sound quality
Audita delivers crystal clear sound throughout the environment and its voice priority function ensures that listeners hear what is most important.
Portability
Audita's powerful wireless speaker unit weighs only 5.5 lbs which is 50% lighter than comparable systems. This makes it easy to get Audita where it needs to go. Its small size and an optional tote bag make transporting the system a snap.
Sleek design
Audita has an unobtrusive design allowing it to subtly blend into its environment.
No patching
Audita transmits directly to our remote microphone system Ranger which means no more patching for remote microphone / personal fm systems!
Ease of use
Audita is remarkably simple to use – simply turn on the transmitters and receiver and away you go! Simple adjustments such as volume or channel changes are also incredibly straightforward and 96 FM channels mean there is no need to fear interference. More detailed settings adjustments are simple with Audita II's new touchscreen interface.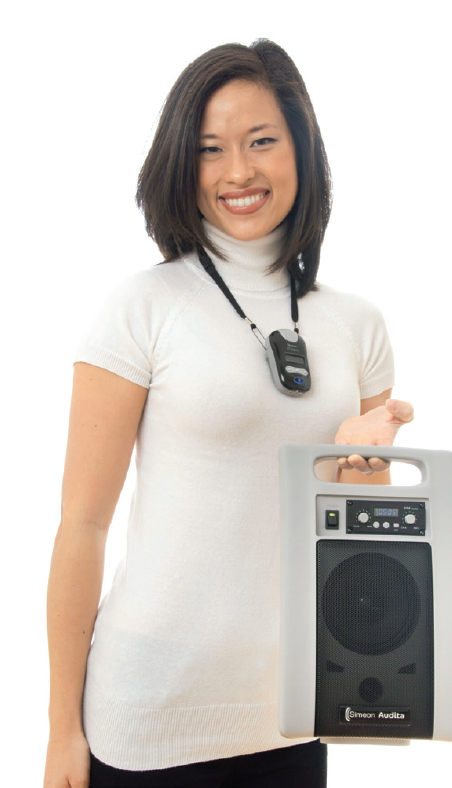 Audita Portable Classroom Voice Amplifier features
Audita features a lightweight wireless portable receiver with a dual-receiver module available in digital or FM formats; a pendant transmitter with an optional boom microphone accessory; an ergonomic and roll-resistant handheld transmitter; and a convenient charging cradle (Audita II includes a touchscreen interface for settings on the receiver and an improved charging cradle). Power adapters and rechargeable batteries are included. Patch in sound from external devices such as laptops, cell phones, and smart boards on the side panel of the receiver.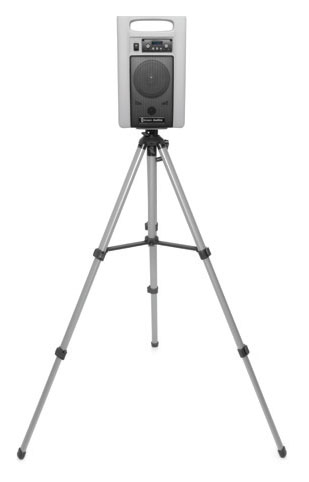 Customizable packages
With Audita you can choose between two different wireless transmission formats: convenient digital transmission or broadcast-quality FM. You can also opt for an Audita / Omnipanel combo to augment Audita for large spaces. All Auditas come in set packages (though certain components may be substituted). Call us to see what options are available in your region.
Great warranty options
All Auditas come with a 5-year limited warranty and this warranty can be upgraded in some regions. Call for more information.
Convenient accessories
Ask about accessories such as the tote bag which can organize and carry the entire system. Also consider a convenient stand or wall-mounting bracket for the receiver.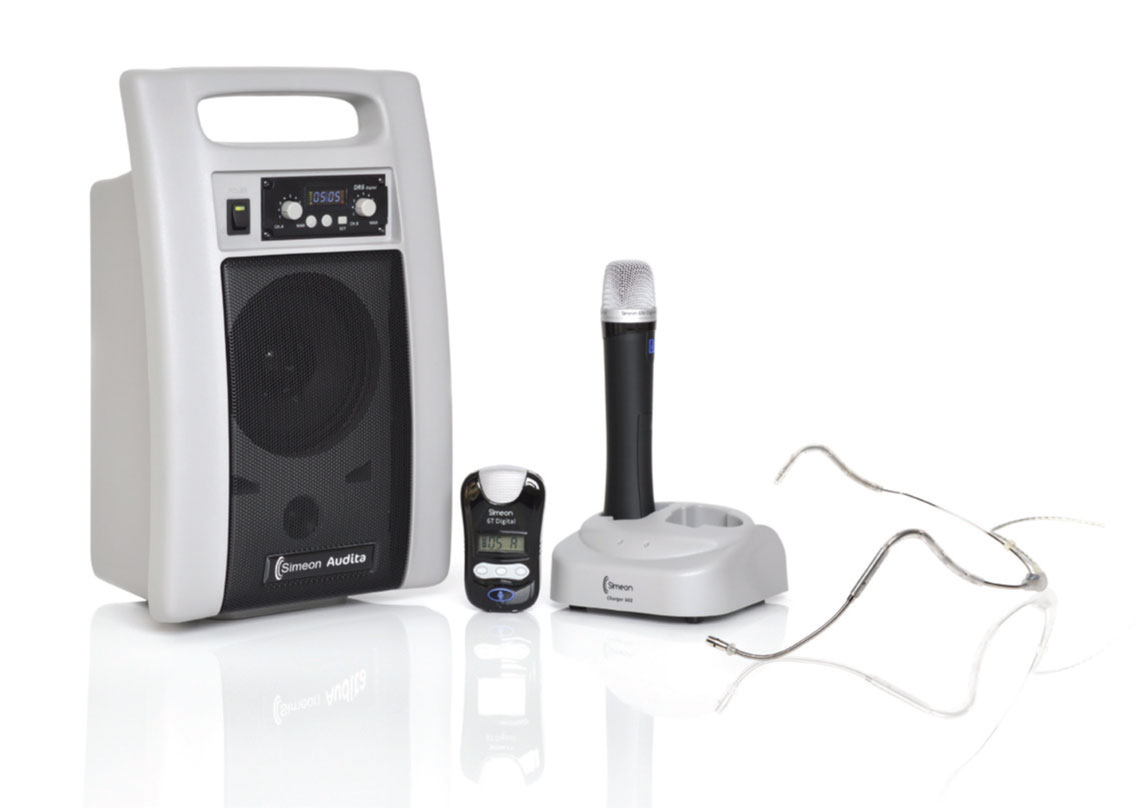 Audita I
Lightweight and portable wireless classroom amplification

FM and digital transmission formats

Easy to use

Includes 5 year warranty
Audita II
Lightweight and portable wireless classroom amplification

FM and digital transmission formats

Easy to use

Includes 5 year warranty

Touchscreen settings interface

PIN lock for advanced features

Improved charging cradle

Comes with premium 625 boom microphone
Please contact us for availability of accessories and parts for the following systems:
Audita I

500 WU

900 AU

500 IR

900 AI

966 WU

466 WU

366 WU

300 WU