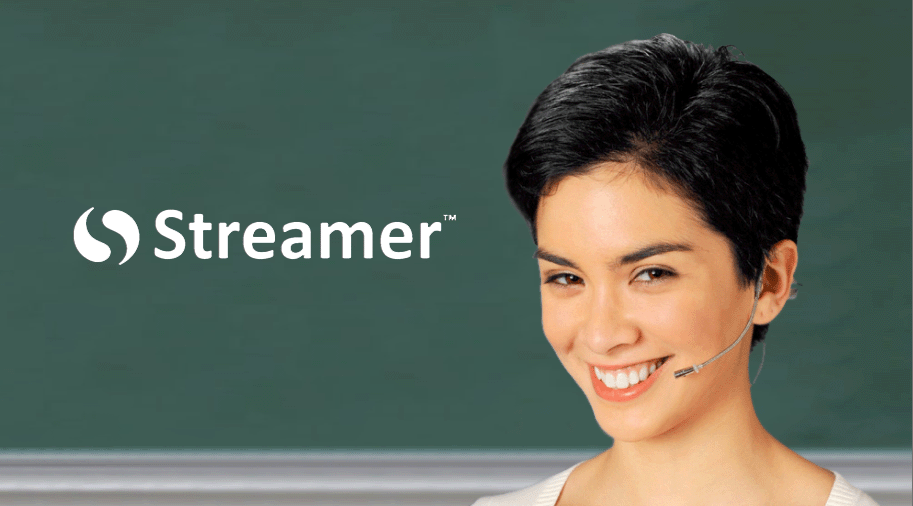 Just in time for this new school year, we are excited to partner with Streamer™ to offer secure and encrypted real-time captioning. Streamer is entirely web-based and fully automated. There is no software to download and install; all you need is your normal internet access.
Streamer gives you remarkable transcription accuracy. It has many features that make it ideally suited to the school and higher-education environment, not least of which is total privacy and data security. You can use Streamer as a stand-alone service, or to augment the benefits of your Simeon equipment. Streamer is fully compatible with our Audita and Audita II systems, Ranger, and many of our older systems too.
We have tailored our Streamer subscription options to facilitate our customers' typical funding models. But we first encourage you to start with a free Streamer trial, which requires no billing or subscription information from you at all!