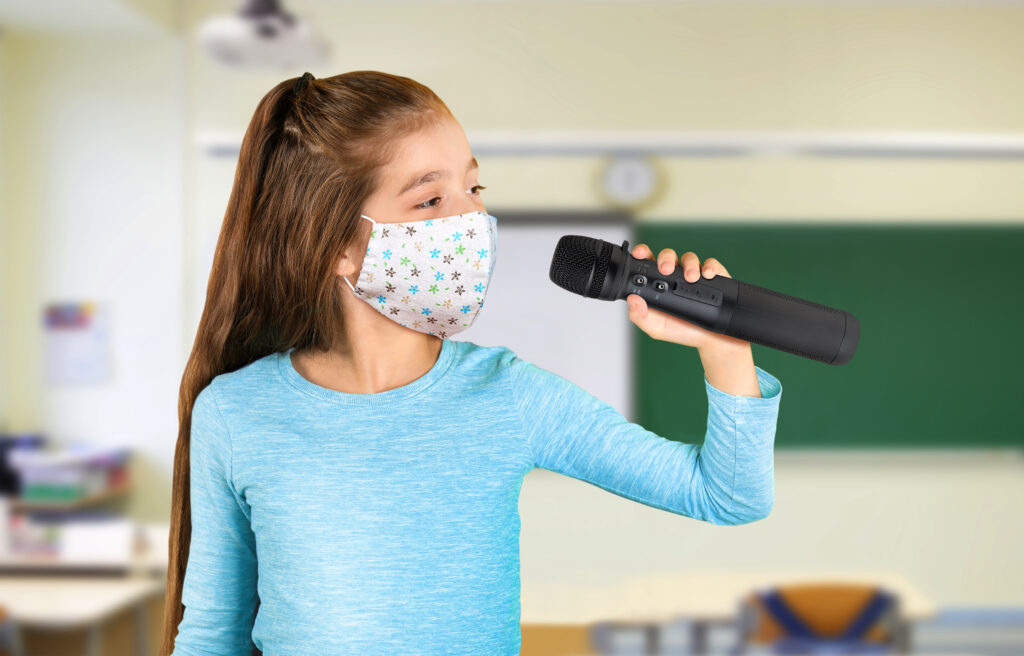 Masks have become an important protection for your unvaccinated students in this new and challenging in-person school year. Essential as they are in these times, masks can make it difficult to be heard. They can make speech sound softer or muffled, and when your students' faces are obscured, the normal visual cues for following speech cannot be seen.
But just because your students' faces are masked, their voices do not have to be masked too! Our little Simeon all-in-one mic/amplifier has stepped up to take on a large role in making everyone heard in our new in-person learning settings. And when it comes to being heard over ventilation systems and air exchangers, Talkback is up to the challenge.
Like a powerful little 'talking stick', the rechargeable Talkback has proven the go-to solution for instant, pass-around amplification to make all your students heard. Fully rechargeable and with six hours of talk time, Talkback needs no cables, transmitters, channels, or speakers. Classrooms can use just one or two Talkbacks or as many as suits your particular class and its learning style.
We are sure you will be hearing a lot more about (and with!) our Talkback as the in-person school year gets underway.