What is a soundfield system?
Soundfield systems amplify relevant speech in a room (such as the voice of a teacher in a classroom) in order to improve clarity and reduce the impact of background noise and distractions for listeners.
Soundfield systems usually consist of 1 or 2 transmitters (or microphones) and a receiver (or speaker). Utilizing either FM or digital technology, the transmitters pick up sound and send the sound to the receiver which amplifies the voice or other desired sound.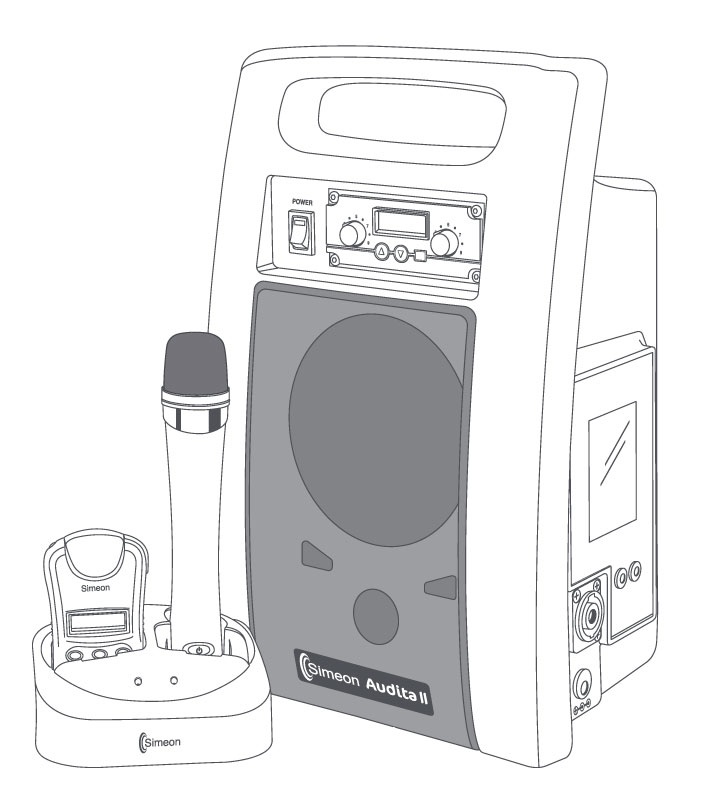 Soundfield systems not only help individuals with hearing loss but they can improve listening for everyone else, too. Soundfields help all listeners to hear and understand a greater amount of content and enable individuals at the back of the room to hear content just as clearly as those at the front. Soundfields also have the ability to bolster childrens' attention spans when learning because usual distractions are limited when the audio of a lesson is clear. This is what makes soundfields a great benefit for children with learning disorders and those who struggle academically.
Soundfields don't just improve the listening experience; they also improve the experience of the speaker or presenter. Teachers who work in classrooms with soundfields find a huge decrease in instances of vocal strain and fatigue (and less resulting absences). This makes the process of giving lessons a lot easier on educators so that they can focus on quality content while moving freely around the classroom.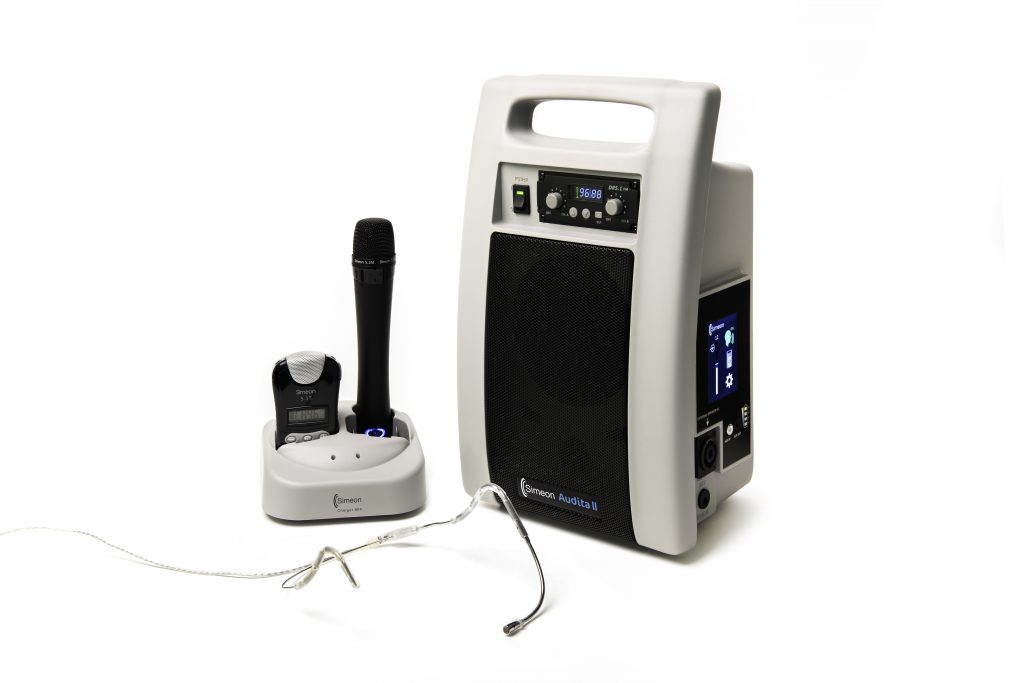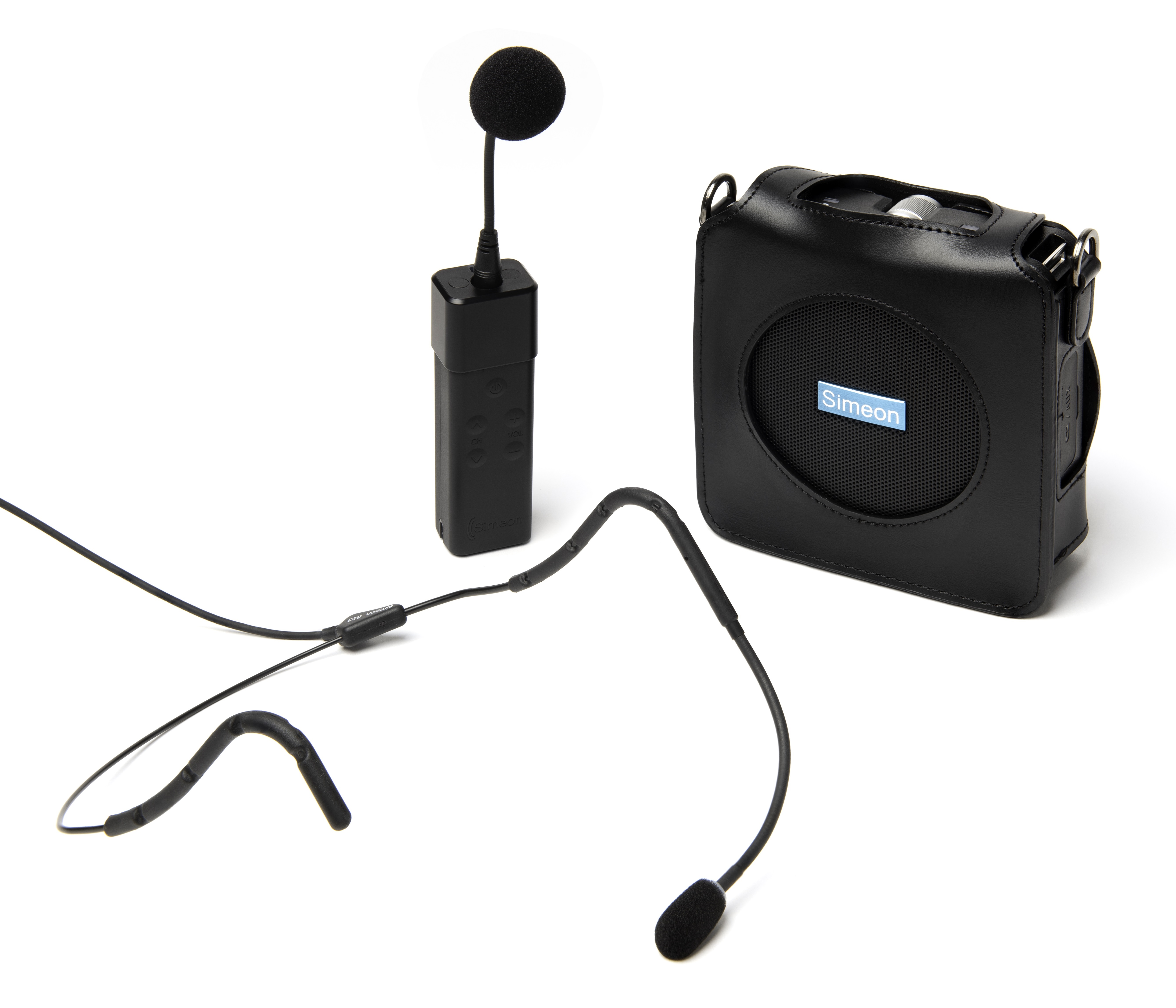 Meet the future of soundfield technology
Audita is Simeon's flagship soundfield system. It is leagues ahead of our older models and competitors in the following categories:
Convenience
With a pendant transmitter, hands-free transmission is a breeze while a pass-around microphone can facilitate classroom discussion. Dropping the transmitters in their charging cradle (new & improved with Audita II) and plugging in the receiver couldn't make for an easier daily charging routine.
Superior sound quality
Audita delivers crystal clear sound throughout the environment and its voice priority function ensures that listeners hear what is most important.
Portability
Audita's powerful wireless speaker unit weighs only 5.5 lbs which is 50% lighter than comparable systems. This makes it easy to get Audita where it needs to go. Its small size and an optional tote bag make transporting the system a snap.
Sleek design
Audita has an unobtrusive design allowing it to subtly blend into its environment.
No patching
Audita transmits directly to our remote microphone system Ranger which means no more patching for remote microphone / personal fm systems!
Ease of use
Audita is remarkably simple to use – simply turn on the transmitters and receiver and away you go! Simple adjustments such as volume or channel changes are also incredibly straightforward and 96 FM channels mean there is no need to fear interference. More detailed settings adjustments are simple with Audita II's new touchscreen interface.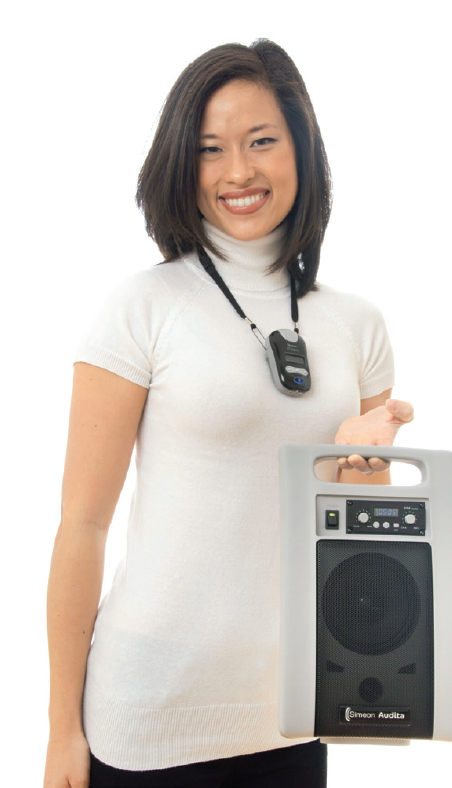 Audita features a lightweight wireless portable receiver with a dual-receiver module available in digital or FM formats; a pendant transmitter with an optional boom microphone accessory; an ergonomic and roll-resistant handheld transmitter; and a convenient charging cradle (Audita II includes a touchscreen interface for settings on the receiver and an improved charging cradle). Power adapters and rechargeable batteries are included. Patch in sound from external devices such as laptops, cell phones, and smart boards on the side panel of the receiver.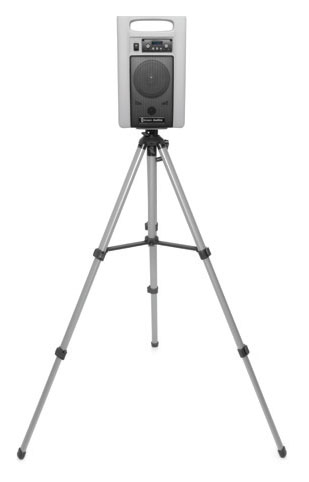 Customizable packages
With Audita you can choose between two different wireless transmission formats: convenient digital transmission or broadcast-quality FM. You can also opt for an Audita / Omnipanel combo to augment Audita for large spaces. All Auditas come in set packages (though certain components may be substituted). Call us to see what options are available in your region.
Great warranty options
All Auditas come with a 5-year limited warranty and this warranty can be upgraded in some regions. Call for more information.
Convenient accessories
Ask about accessories such as the tote bag which can organize and carry the entire system. Also consider a convenient stand or wall-mounting bracket for the receiver.
Audita instructional videos
Recommended Audita accessories
Below is a selection of some of our most popular Audita accessories. Click each image to learn more. For more accessories, and to view our product codes, visit the Accessories page.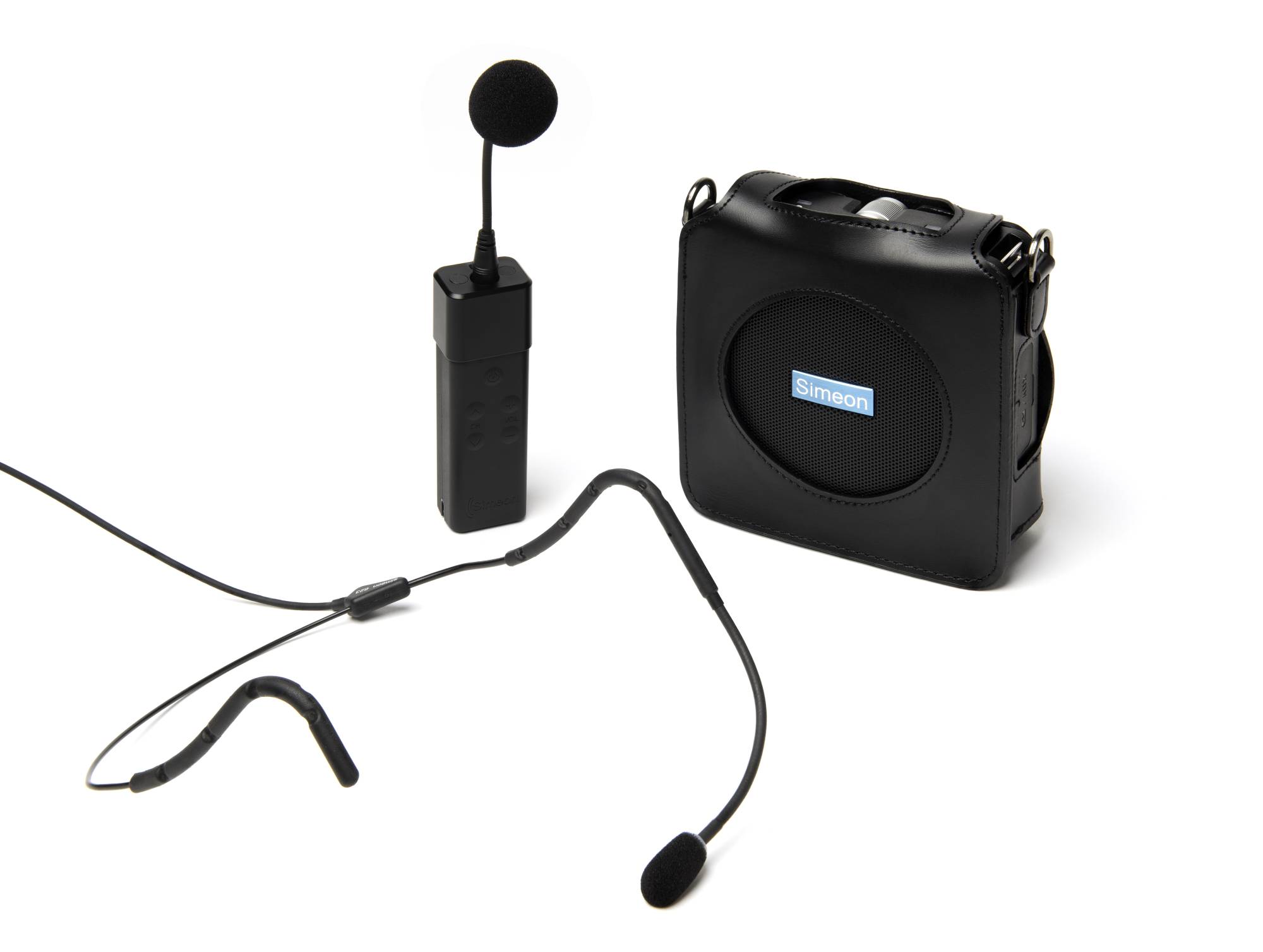 Simeon Sprek bundles all of your favourite soundfield features into a small but mighty package. It has never been easier to travel with your soundfield system.
Simeon Sprek takes wireless voice amplification to new heights. Experience powerful, crystal clear sound and unprecedented flexibility and control.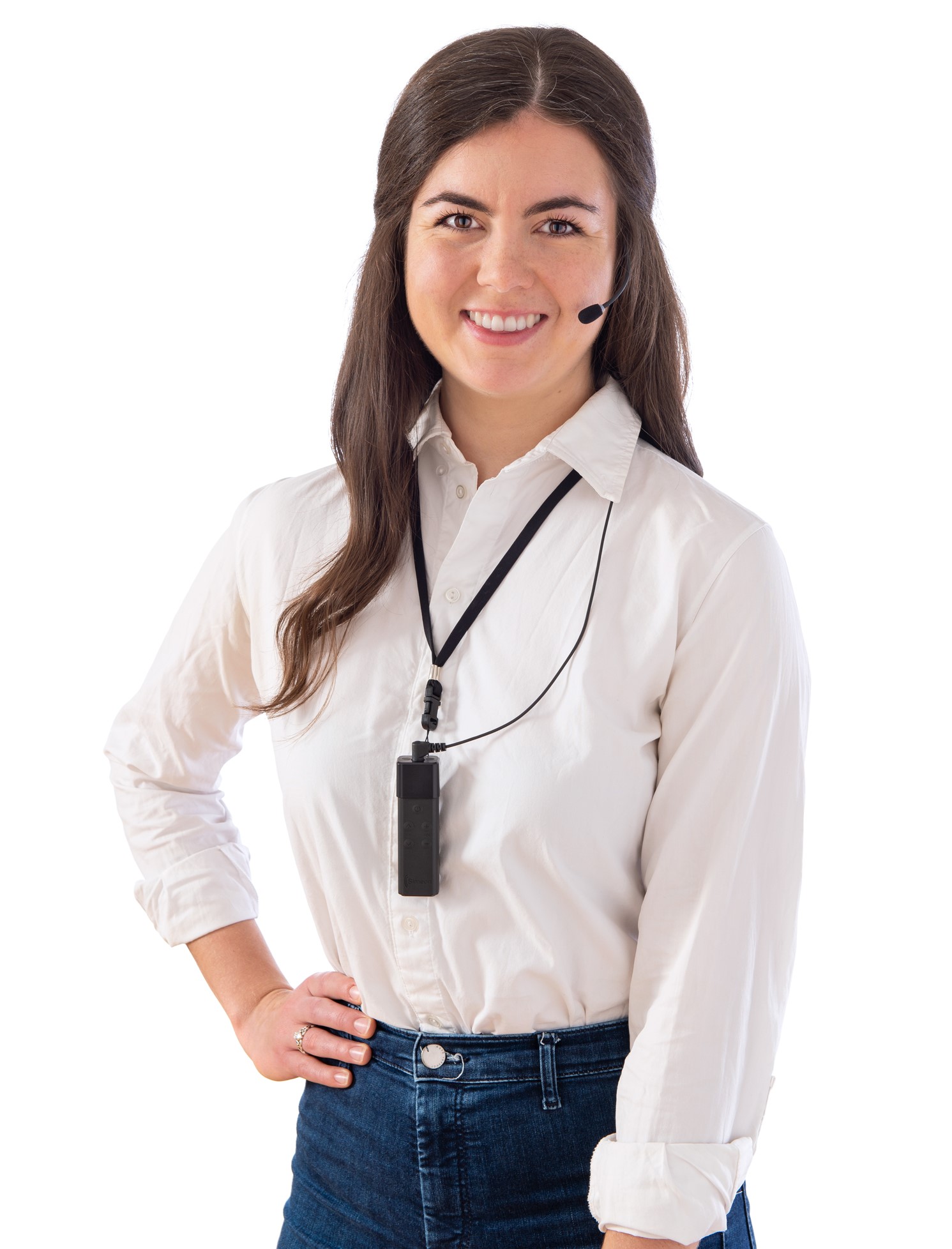 Sprek is the ultimate compact solution for hearing as well as for speech: It's a toteable soundfield system designed to assist with special hearing needs; perfect to use as a wireless speech amplifier for relief of voice fatigue too. Explore accessories or call us for more information.
Double-duty
Opt for wireless transmission using 1-2 digital transmitters for a soundfield experience. Or wear the speaker and plug the headset boom microphone directly into it for a more conventional voice amplifier experience.
Flexibility
Sprek is flexible to fit your needs. Switch between the headset boom microphone for superb sound and the gooseneck mic for a wire-free experience. Add an additional transmitter or extra speakers. Whatever your needs, Sprek will adapt.
True portability
Sprek is our most portable system yet. The speaker and transmitter both include convenient carrying options for body-worn use. Opt for a tote bag for even more convenience.
Small but mighty
The Sprek speaker is only 8cm x 8cm yet packs an impressive 15 Watts of power.
Future forward
Sprek acts as a classroom audio hub, allowing bluetooth streaming as well as plug-in devices.
Sprek instructional video
Recommended Sprek accessories
Below is a selection of some of our most popular Sprek accessories. Click each image to learn more. For more accessories, and to view our product codes, visit the Accessories page.
Please contact us for availability of accessories and parts for the following systems:
Audita I

500 WU

900 AU

500 IR