BATTERY RECALL NOTICE: Audita Speaker Battery Pack
AFFECTED BATTERY PRODUCTS: All lithium-ion battery packs for the Simeon Audita wireless receiver / speaker, all speakers shipped before February 2017.
REASON FOR RECALL: An incident was reported on January 20, 2017 of a new lithium-ion battery pack overheating within an Audita speaker, causing smoke and melting part of the speaker casing. The new battery pack had been installed in the speaker in June 2016 and was unused until January 19, 2017 when overheating occurred during overnight battery charging.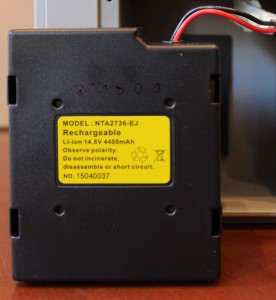 ACTIONS: This recall applies to Simeon Audita speaker battery packs only; not to the Audita product itself. The battery pack should be removed from the speaker – see instructions below. The recalled battery packs have a yellow label marked 'MODEL: NTA2736-EJ' or 'MODEL: NTA2737-EJ'. You can continue to use your Audita speaker without the battery using the plug-in power adapter until you receive a replacement battery pack. When you remove the battery pack, enter the serial number for the battery as well as the serial number for your Audita speaker on our online recalled speaker battery replacement request form (below) and we will send a replacement battery pack directly to you.
It is not necessary to return the recalled battery pack to us – simply record the serial number of the recalled battery pack along with the serial number for the Audita speaker in order to receive a replacement. The removed battery pack may be disposed of with regular battery recycling. If you do not have battery recycling in your location please contact us to make arrangements to have the battery pack sent back to us for recycling.
HOW TO REMOVE YOUR AUDITA SPEAKER BATTERY PACK: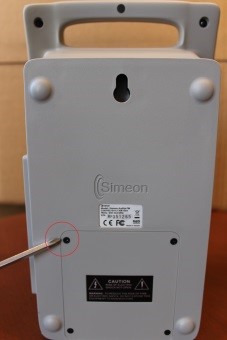 When removing the battery, unplug your Audita speaker.
Remove the four screws from the battery door using a Phillips screwdriver.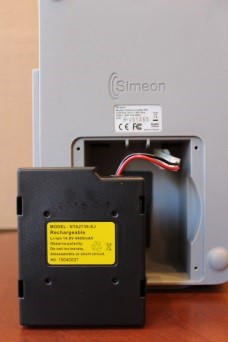 Gently lift out the battery pack.